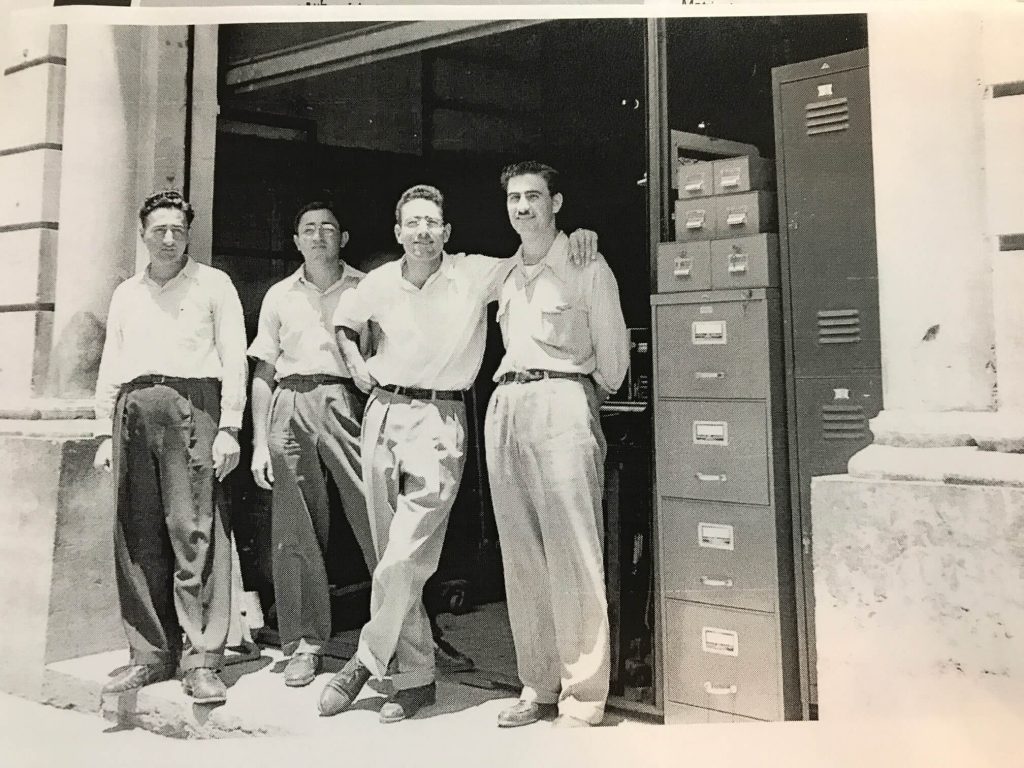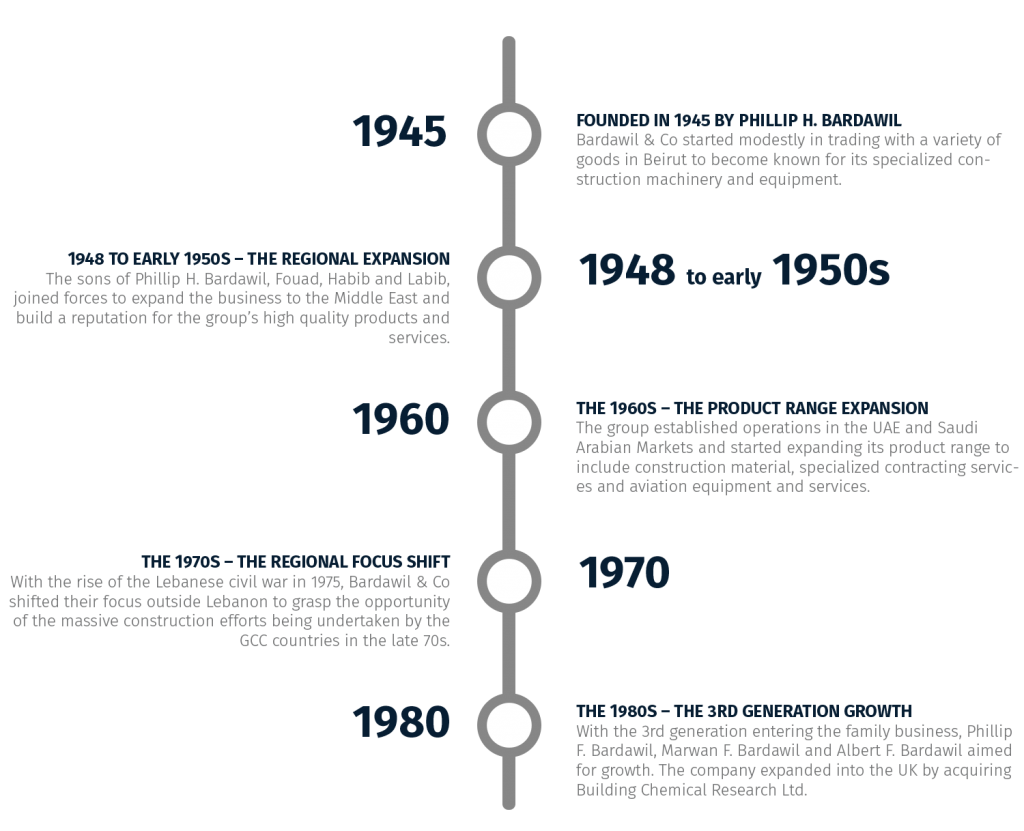 The company prides itself in the highly competent and loyal staff that has been with the organization for many years. The fourth generation of family members have started now joining the business with Fouad P. Bardawil II joining in 2012.
With its main base in the Middle East, the group has weathered over the last seven decades the impact of severe political risk and upheaval ranging from nationalizations to wars, invasions, revolutions etc. in addition to the normal changes in the economic cycles. This was made possible through the diversification of risk by having operations in different countries and sectors and the prudent and relentless efforts of the employees, executives and owners of the business.
As it stands today, the group is well established in Lebanon, UAE, Kuwait, Iraq, Qatar, Saudi Arabia, Jordan and the UK with over 1,000 employees.